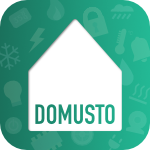 DOMUSTO is written with flexibility in mind. Abstracting functionality into plugins offers developers a versatile solution to add their own need. The development is currently focused on creating a working prototype for the Raspberry Pi.
As a result there has been a tradeoff between creating a dummy-proof product and time to market. For example to configure DOMUSTO there is no fancy GUI (yet), just a large config.ts file with all the settings.
The DOMUSTO default frontend uses VUE.js. However you can create any frontend you would like since DOMUSTO server provides an API.
Although DOMUSTO is still pre-alpha and under heavy development, there is already documentation available. With this documentation and some Linux knowledge you should be able to get DOMUSTO up and running.
DOMUSTO server development focusses on running on a RPI, still you should be able to run DOMUSTO server on any Linux disribution.